Hello! My name is Dennis Smith. My wife, Sunshine, and I founded San Diego Probate Services in order to bring a consolidated services solution to anyone trying to navigate their way through the probate process. Being the Personal Representative or Administrator of a loved one's estate can be a daunting responsibility.
I have been a SRES - Senior Real Estate Specialist for many years, working with seniors and their families. We have a combined 44 years of Real Estate experience, knowledge and expertise. We have been doing Probate related transactions for several years. After seeing the problems and emotions associated with probate, I decided to become a CPE - Certified Probate Expert. The training I received in this certification allows me to do an even better job for my clients who are just starting, or going thru, the challenging process of probate.
We have collected a team of service providers with each having extensive experience and expertise in catering to your estate's specific needs.
Our team will be there for you during each step of the way. There are so many moving parts in dealing with the issues arising from the probate process.  Just a few include:
Adjusting Insurance Coverages;
Debt Reduction Negotiation Services;
Appraising Personal and Real Property;
Gardening & Maintenance;
Senior Care Placement;
Financial Planning;
Legal Services;
Selling Real Property;
House Repair Services;
House Cleaning Services;
Item/Trash Removal;
Estate Sale/Auctioneer;
Inspectors;
Moving & Storage;
Fiduciary;
CPA - Taxes and
Many of our service providers assist in items many Personal Representatives or Administrators may have not realized were critical to the process. For example, many people are unaware that when a loved one passes and their home becomes vacant insurance coverages need to be adjusted. Allow us to connect you with one of our in-network insurance agents to advise you on your best options to ensure the soon-to-be inherited real property is properly insured while it flows through the probate process.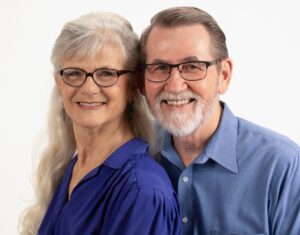 Dennis and Sunshine Smith
RE/MAX CONNECTIONS
Certified Probate Expert - CPE, SRES, CDPE, ABR, REALTOR®
DRE#00476662 & DRE#01249837